Testimonials
Serving Companies like yours since 1975.
CHEMCO Industries, Inc. has been supplying environmentally safe cleaning and maintenance products, industrial chemicals and lubricants to municipalities, industry and private institutions since 1975. Our customer list includes Anheuser-Busch, Inc, AT&T, The Boeing Company, Defense Logistics Agency, General Motors, Southwest Bell, Illinois Dept. of Transportation, General Services Administration, State Farm Insurance, National Maintenance, CAM LLC, Scott AFB, and numerous State and Local Agencies to mention a few.
We work with Federal, State & Local Governments, large businesses as well as many small-to-medium-sized businesses.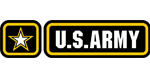 Testimonials and case studies from clients
"...I recently added a new puppy to our family who of course was not house broken. If it wasn't for your Honey Bee product I fear our new puppy would have been returned promptly. Your product is amazing in removing a bad smell and replacing it with a pleasant aroma. Another benefit is the cleaning ability. My new puppy thanks you as does my family."
"...The result of the tests indicated that all of your company's product meet the University's cleaning requirements. As a matter of fact, KLEENZOL had been chosen to be the standard in "All Purpose Clean" category in the University of Missouri - Columbia's Custodial Supply Bid."
"...Mighty Green is cheaper and we actually use less of it that we would of Simple Green, but I have to tell you we wouldn't use it at all if it didn't work. A speck of dirt left on a valve can tear up the whole transmission. The men have to like the product, too. Mighty Green has a much more favorable smell."
"...Our home has been using the Chemco-Industries Waxo-Soap for several years. We do not wax our floors; the Waxo-Soap keeps them shining! We have very few problems with wax build-up over long periods of time, and the floors are easy to strip."
"...Your company was very sincere in their effort to develop a product to meet our needs. If, in the future, AMHC has a need or problem with any product that your company might be able to help with, I would feel quite comfortable in calling your company and presenting them with it."